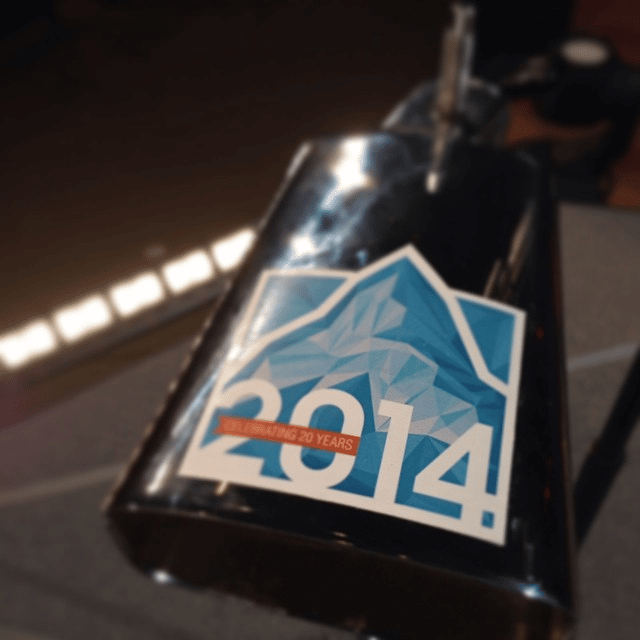 It's my favorite time of year. I have the privilege to work with an amazing team to pull off the Global Leadership Summit, which is broadcast around North America to close to 100,000 people live, and then rebroadcast throughout the rest of this year to another 100,000 in cities around the globe.
As we ramp up to this event, we are working hard to solve every potential problem we can think of. Whether that's getting the scenic design exactly right, or making sure all the audio tracks are working, or checking all the camera shots; we are trying to take care of as much stuff today so that when we are in the event, we can focus on new issues that might come up.
Once we have everything hooked up and working, we then start broadcasting live to all the satellite sites. This is the first time all the sites have their projectors and screens set up and the first time we are sending live content to them. One of the tests we run is the audio/video sync test, making sure that the audio and the video are arriving at the same time.
This is where the cowbell comes in.
I have a love/hate relationship with the cowbell.
I hate the cowbell because I have to sit on stage and start banging on this thing until all the sites tell me they've had enough until every site says the sound of the cowbell and the visual of the cowbell match. Do you know how long that can be? Do you know how difficult it is to remain passionate about playing the cowbell over that amount of time? I know that Will Ferrel makes it look so easy, but believe me, it isn't. There's nothing I hate more than playing that stupid cowbell.
On the other hand, I love it because it is the way we are making sure everything works. It is one more detail that we are taking care of before we hit the actual event. It is a way that we are making sure the event is distraction-free before we've distracted someone.
I love the cowbell because it is a small example of what I believe in, that the technical arts have the power to transform people's lives. Not through playing a cowbell specifically, but what playing the cowbell represents: creating a distraction-free environment where people can focus on the content instead of the production.
I don't care how much I hate playing the cowbell, if it means that we are doing everything we can to make our event the best it can be, I'm in.