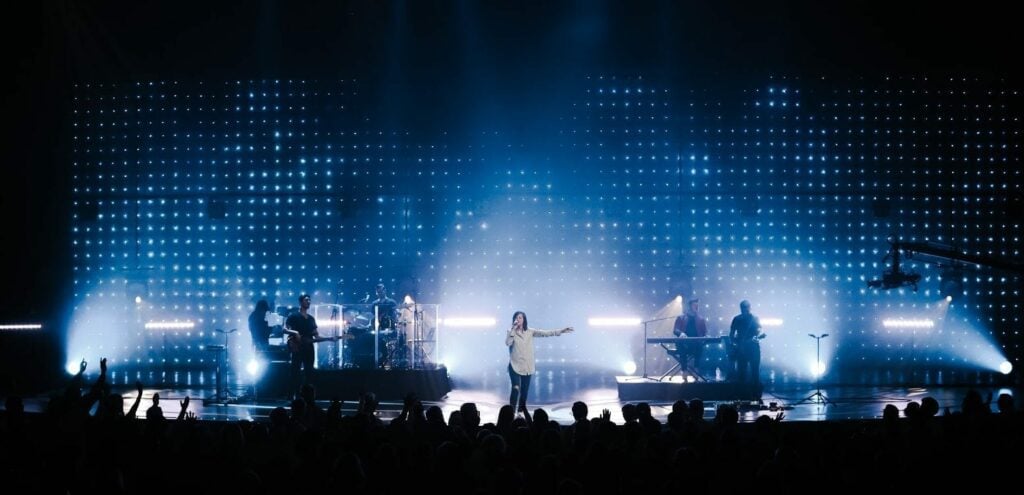 Earlier this month, we asked the FILO community on Instagram what questions they had for us. One of our followers wrote back: "Need info on the simple way to pixel map with 5050 LED tape. RGBW. Controllers, software, etc."
We headed straight to an expert for an answer. Check out what Willow Creek's Lighting Engineer, Jordon Monson recommends:
---
I think this can be separated into 2 different questions.

What is an easy way to pixel map with 5050 led strips? Controllers, software, ect.

(Disclaimer, I have not used an Enttec system but I know people who have and like them.)

The easier option is to use a system from someone like Enttec, You can buy a complete system from them for controller and software or mix and match their Pixelator hardware and use whatever Artnet media server you would like to.

Enttec products support a bunch of different led tape chip types and claim both RGB and RGBW support so check compatibility, but it should work with your favorite digital led tape.

What is a cost-effective way to pixel map with 5050 led strips? Controllers, software, etc.

I always recommend Holiday Coro as a good lower cost option to get into digital led tape. Their Alphapix 16 controllers support a lot of RGB LEDs and is a lot more cost effective.

It is also more of DIY solution which can scare some away, but overall it's not overly difficult to set up.

Holiday Coro also sells great led tape and node products to go with their controllers at a very fair price as well.

I have not used this system with RGBW LEDs and I do not know if it would work properly or not, but it may be possible to make it work.

Software that should work with both:
---
Have any further questions? Leave a comment and let us know! Check out articles by Jordan and other staff in Willow Creek's Production Department.