This is a guest post by Chelsea Pribyl, FILO Chief Operations Officer.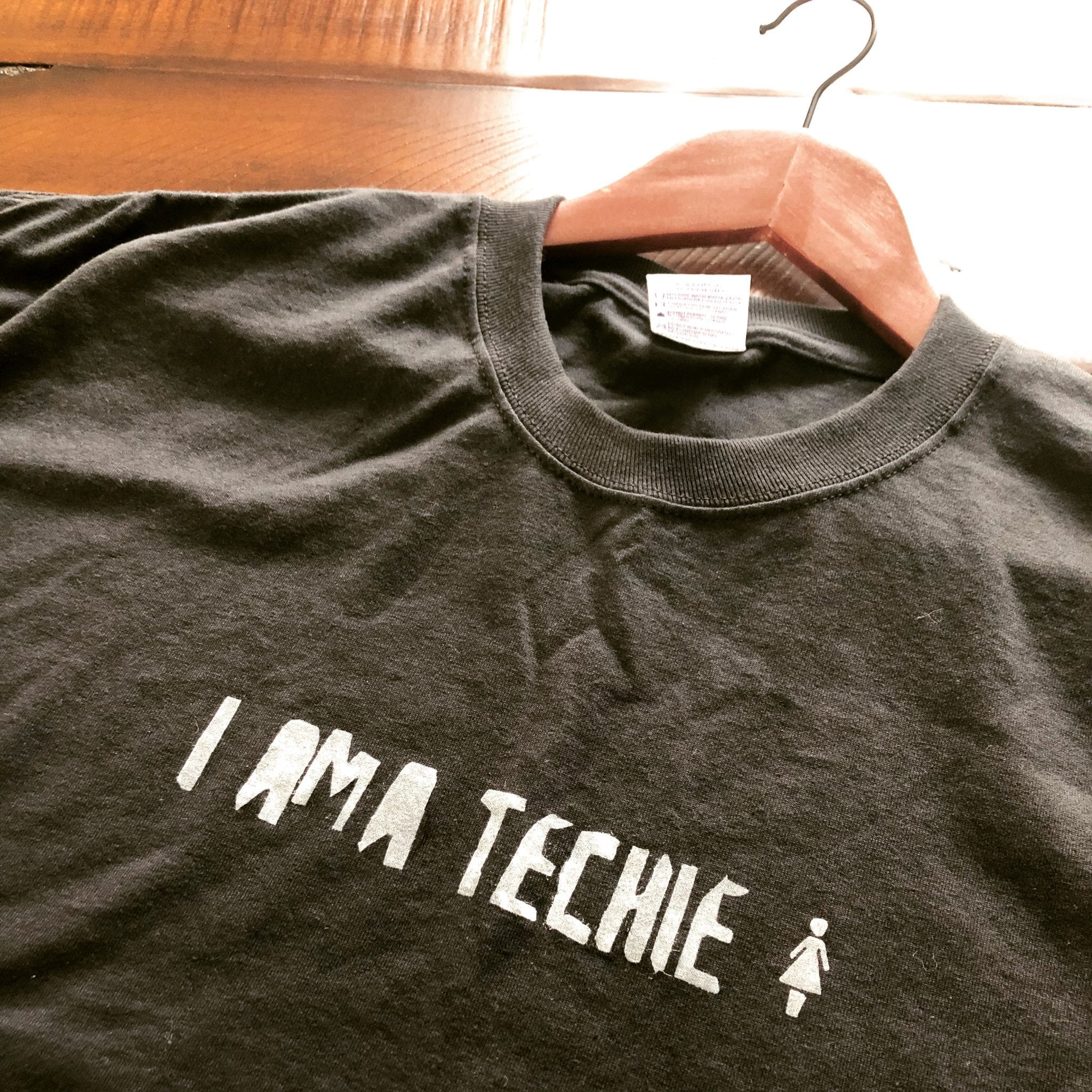 One of the final items that I discovered on a big closet re-org project recently was this shirt. Just as the production swag items in your closet can probably relate, it's a t-shirt I've had in my collection for a really long time. About 13 years. This one stuck out to me as I purged.
This shirt reminds me of my early years of ministry. For me, my early years of being a church technical director were in youth ministry. Where expectations were massive and budgets were rather tiny. Where most volunteers were unreliable. I'd receive the inevitable "no-shows" on Sunday morning. The equipment wasn't functioning well. Stresses were often unbearable.
But in my younger years of early ministry I was scrappy, adventurous, and up for a challenge.
This shirt was made by hand. By a 19-year-old female leader eager to unify the tiny team she did have. She made the shirt with puffy paint and a template cut out of overhead projector transparencies and an Exacto knife.
It meant a lot to that girl when someone would say, "You've got this! Keep going!"
So as I reflect on this little treasure today, I am eager to not lose sight of that scrappiness and adventure and challenge. May I never lose touch with where I began, how far I've come, and the people who guided me along the way.
---
Related Resource: To continue developing your skills as a tech artist or as a leader, learn more about FILO Coaching with Todd.