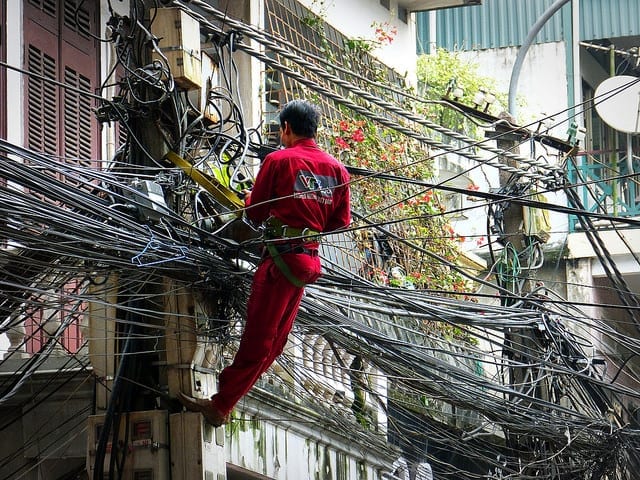 I just had a conversation with my friend and fellow technical artist Joy about an event coming up that we are both working on. She asked me what I was looking forward to most about it. My first thought was all the things that I'm worried about that could go wrong.
How unfortunate, but how true.
Anytime a big event is coming up, I keep wondering what I have forgotten and who is going to pay the price for my mistakes. Not only that – but what is going to happen that I can't plan for? Those things that no one has control over.
I don't know about you, but I feel super responsible for things going well. Whether they are in my control or not. If it has anything to do with production, I feel responsible. So leading up to any event, my job is to think about what might go wrong and come up with plans to handle the unknown.
The unknown. It is the scariest part of doing a production. For our regular weekend services, we are basically repeating the basic template each week. For stuff like Christmas or Easter or a youth retreat or VBS, that's when things start getting a little bit scary.
The real challenge for me is to embrace the unknown and not let it ruin my experience. There are a ton of things that will go really well, and there will be some things that don't go well. I need to embrace all of it. To celebrate the amazing things. And when the unexpected happens, do my best and go after a solution.
If you've survived any length of time as a technical artist, especially in the local church, you have had to figure out things on the fly. You've had to learn to think quickly and stay calm at the same time. God made us this way; to help solve problems, to react to the unknown, the response to the unexpected.
If Joy were to ask me the question again, I think my answer would be that I'm looking forward to how our team will respond to each moment; the planned and the unplanned. And that I am embracing the unknown and can't wait to see what it is.
One thing's for sure, I'm not going to let the fear of the unknown ruin my expectations of all the good that will happen. Bring it on!