Before participating in our Advent video or reading the blog, consider reading Matthew 1:18-25 to prepare your heart for Todd's message.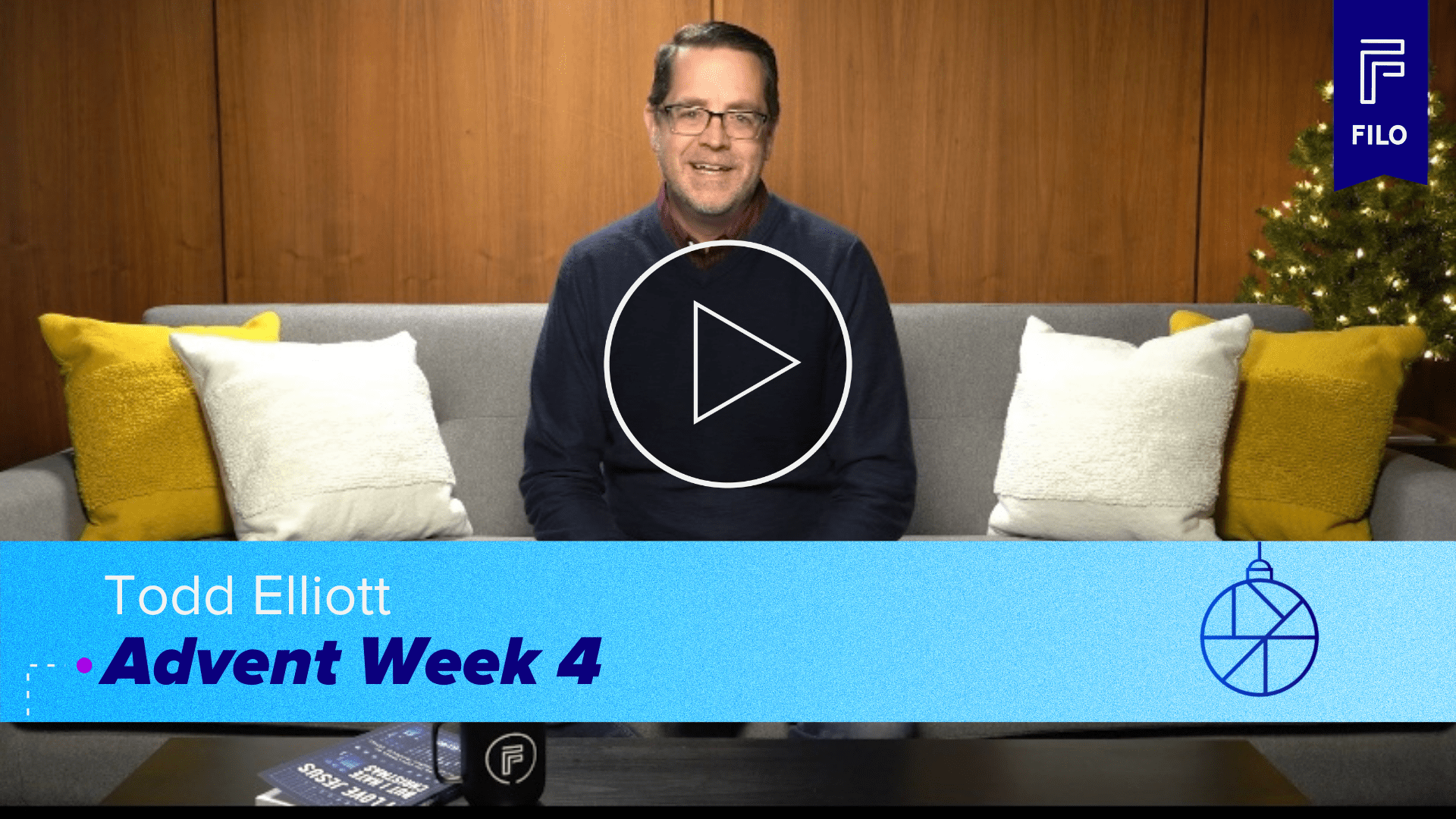 Matthew 1:18-25
24When Joseph woke up, he did what the angel of the Lord had commanded him and took Mary home as his wife.
As we approach Christmas Day, Advent becomes about experiencing a sense of expectation. Naturally, we are talking about expecting Jesus to be born in a manager. The Son of God coming to earth.
Honestly, when I first saw the word "expectation", I put an "s" on the end and immediately went into production mode. Expectations. How many times do I expect something to happen and then something completely different happens? I spend a good bit of time expectantly waiting for my expectations to be dashed.
As technical artists, we can plan and plan and plan, but then there is a certain amount of uncertainty at play. And when our expectations aren't met, how do we react? What is our first response? I can be quite grumpy when I've worked so hard on something, only to have things changed.
In this part of the Christmas story, when Joseph had his expectations completely turned upside down, I wondered how I would have responded. Here is a guy getting ready to marry his sweetheart, only to find out she is pregnant by the Holy Spirit. This is a multi-level expectation disappointment for Joseph. First off, Mary's pregnant. Secondly, somehow he's supposed to believe the Holy Spirit is involved. I imagine that he had plans for his marriage with Mary, then only to see them disappointed by what actually happened. Yet after all of the dashed expectations, he decides to believe God, marry Mary and adopt Jesus.
He traded in his expectations (for security, for family life, for his plans), for what he could expect from God, which was salvation through the son that God and Joseph shared, Jesus.
How often am I caught up in what I expect from life? From my co-workers? From my plans? This time of year is the perfect time to redirect my expectations towards God's plan, which he made available to you and me with the arrival of His son Jesus at Christmastime.
---
Need some community and prayer during this time? Reach out to us and let us know how we can pray for you, your family, your team, and your church this holiday season!