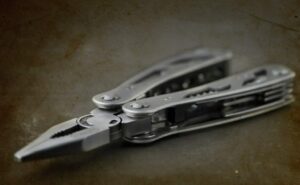 There are times when I get annoyed by people complaining about how early the call time is. Or how late a rehearsal goes. Not to feed into too much of a stereotype, but most of the people I'm thinking about aren't tech people.
For me, getting there in enough time to make sure everything is ready is just part of the deal of doing weekend services. Likewise, staying late is a part of the bargain. If we want to do something well, we shouldn't leave until it is done right.
I was reading in the new testament the other day, and I came across the passage where Paul talks about God not putting us in situations we couldn't handle.
1 Cor 10:13 "No temptation has overtaken you except what is common to mankind. And God is faithful; he will not let you be tempted beyond what you can bear. But when you are tempted, he will also provide a way out so that you can endure it."
I used to associate this verse with the idea of adversity, temptation, or tough situations. This most recent time, it struck me in an altogether different way.
If you've read my blog posts or heard me speak or know me at all, you know that I'm very passionate about the fact that technical artists are created uniquely, unlike anyone else. Not only that, but we should embrace it, even celebrate it.
Putting 1 Cor 10:13 into this context takes on a different meaning. God created you to be someone and something that only you can handle. He didn't put you in a situation that you couldn't handle. He put you in a situation he designed you to be able to handle with his help. One that you were made for.
The body of Christ is made up of a vast collection of gifted people; all different from each other; all designed for the situations each one of us finds ourselves in. God didn't design a teaching pastor to arrive early to make sure all the lighting cues are accurate. That would not be a situation they could handle; just like sitting at Starbucks preparing a message would not be a situation many of us could handle.
Next time you are discouraged by being the last one out of the building or frustrated that no one else cares to arrive early, remember that if everyone could handle being a tech person, God would have designed us all as tech people. Instead, in His wisdom, He designed us all for specific situations, that only we could handle.
Be thankful that God has put you in a situation that you can thrive in and was designed for.